Shannon Chamber: Creating a Lean Culture in Your Business
Oct 28, 2016
Time:

 8:00 AM - 12:00 PM

Venue:

 Molex, Shannon Industrial Estate, Shannon, Clare
An increasing number of companies are looking towards LEAN to maximise speed, profits and quality. Whether your business is seeking to gain efficiencies in its product development process understand the guiding principles of Lean or assess the types and levels of funding most suited to initiating Lean in your business, then this seminar is a must.
This very popular, annual half-day seminar will:
show, through practical case studies, how companies introduce and operate 'lean'

outline the types and levels of enterprise supports available to businesses initiating 'lean'

outline IDA/EI's LEAN Partnership Programme
A new Mid-West Lean Network, open to all businesses working with and towards Lean, will be launched on the day. The Network is led by Shannon Chamber in association with LBS Partners and Molex.
WHO SHOULD ATTEND: Business owners, directors and senior managers of businesses across all sectors that face increased customer expectations and competition in their marketplace.
Hosted by

Sponsored by

Supported by
Case Study
Registration from 7:30 am
Spaces are limited to the first 80 applicants. 
Please register to attend this event by Friday, 28th October
(Early booking is advised as this event is oversubscribed each year) 
Member Fee  €20/ Non-Members  €30
Speakers
Alan Keogh, Plant Manager, Molex Ireland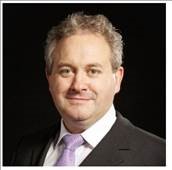 Alan joined Molex Ireland as Plant Manager in June, 2015. Before joining Molex, he spent over 20 years with Johnson & Johnson both in Ireland and the US in Operational and Engineering management roles. Prior to that he worked in the Electronics Industry in both Germany and China. Alan is trained to Master Black Belt level in Lean & Six Sigma and holds an honours Engineering Degree and a first class honours Master's Degree in Lean Sigma Systems from the University of Limerick.
Gene Leonard, Managing Director, LBS Partners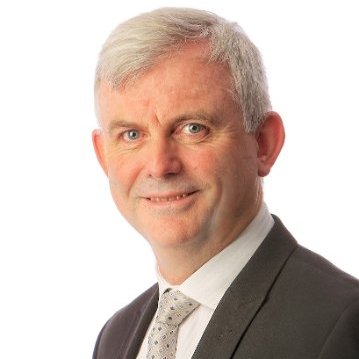 Gene Leonard is the Co-Founder and Managing Partner of LBSPartners (formerly Lean Business Systems). He specialises in Lean Policy Deployment, Leadership Development and Lean Programme Design. As a thought-leader in the Lean sector, Gene develops professional services and training programmes for national and international clients and supports continuous professional education of consultants and trainers. Gene also manages all LBSPartners' strategic alliances with like-minded companies interested in the propagation of operational excellence in Ireland.  Gene holds a Masters Degree in Electronic Engineering  from UL.
Robert Hernan, Senior Lean Specialist, Enterprise Ireland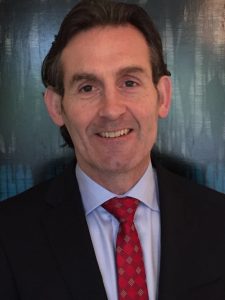 Senior lean specialist in Enterprise Ireland's Lean team. Currently  supporting Enterprise Ireland's food companies in implementing Lean transforms. Previously managed Lean Start and Plus business offers. Last year managed the successful Lean for Micro (LEOs) pilot and supported the roll out of the IDA lean initiative. Qualified Black belt in Lean Management Systems (UL Diploma). Previously was the technical manager in accredited ecotoxicity laboratory.
Noel Hennessey,  Continuous Improvement Director, Lake Region Medical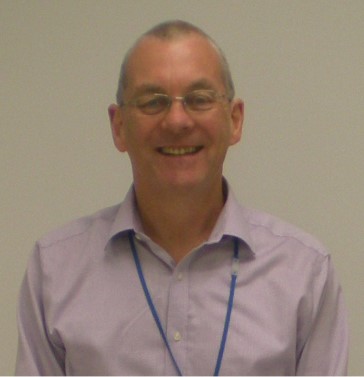 Noel Hennessey, having spent a number of years working in the electronics industry, joined Lake Region Medical in 2001 as Production Manager. Two years later when the company first embarked on its lean manufacturing journey Noel displayed a natural flair for managing change and played an influential role in the subsequent deployment of lean throughout the Irish plant. This success led to his appointment as Continuous Improvement Director in 2005. He received his MSc in Lean Operations from Cardiff University in 2007. As part of Lake Region Medical's on-going quest for excellence, he has participated in benchmarking visits across Europe, United States & Japan.  In 2016 Noel's responsibilities were expanded to include Lake Region's plants in France, Germany and Malaysia. He is a regular contributor to Waterford Institute of Technology MSc in Lean Business Program and is currently undertaking a Doctorate in Business Administration which is based on the relationship between Continuous Improvement and Employee Engagement. 
There is also an opportunity to meet one to one with the speakers after the seminar
Events Cancellation Policy: Cancellations will be accepted up to 72hrs before each event. Events that are cancelled within 72 hours of scheduled date shall incur a cancellation fee equal to 50% of the agreed cost. Registrants who fail to attend the event will be charged 100% of the full fee. This policy applies to all events.  Please quote Purchase Order number if required on invoice.