Shannon Chamber: Broadband Connectivity - the Whys, Wherefores and Whereto
Jun 01, 2017
Broadband connectivity is critical for business growth and innovation, and is fast becoming a necessity of everyday life, but, how connected is Ireland?
Our Guest presenter, Conal Henry, CEO enet, will place Ireland's telecoms infrastructure under the microscope and outline:
What communications infrastructure we need

Why we need it and the policy benefits that flow

How it gets run

Where it is now and where it needs to be

Whose job it is to do this now and in the future

When it will get done
A panel discussion, involving IDA Ireland will follow. Audience participation is welcome.
Main Presenter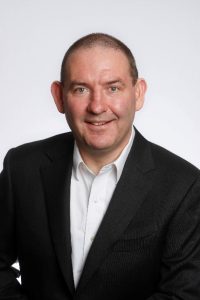 Conal Henry is one of Ireland's longest serving telco CEO's, having joined enet in 2006. During his time at the helm, enet has seen revenues grow sharply, the company has concluded landmark deals with Vodafone, struck significant commercial arrangements with backhaul suppliers, and has launched innovative projects such as Fibre to the Business initiatives. enet, as a wholesaler, now trades with all major telco's in Ireland – over 70 in total.
Conal has also held senior positions in Ryanair, Procter & Gamble, Asda Stores, as well as First Active. He is also currently a non-executive director for The Shannon Foynes Port Company and An Cosán.
Conal sat on Minister Pat Rabbitte's Next Generation Broadband Taskforce which was tasked with generating a blueprint for the rollout of next generation broadband across the State and ascertain how best to couple private-sector and public sector investment.
Events Cancellation Policy: Cancellations will be accepted up to 72hrs before each event. Events which are cancelled within 72 hours of scheduled date shall incur a cancellation fee equal to 50% of the agreed cost. Registrants who fail to attend the event will be charged 100% of the full fee. This policy applies to all events.
Please quote Purchase Order number if required on invoice.